Alexis Texas Pussy Fleshlight Masturbator
Alexis Texas Porn Star Pussy Fleshlight is absolutely the most realistic vaginal intercourse sensation possible. beginning with the smooth ultra tight entry then blossoming into slightly wider, more comfortable canal. This Fleshlight is expertly molded from Alexis Texas's hot pussy. She's always lusting for a hot creampie, and she's ready and willing for you and your manhood.
Southern belle Alexis Texas and her famed butt are surely already on your radar. She is a blonde beauty with a Scandinavian background and fondness for anal sex. 2007 was when Alexis hit the adult entertainment industry, and 2009 was when one of her most talked about movies was released: Alexis Texas is Buttwoman. This porn classic picked up Best All Sex Video at the AVN Awards, as well as XRCO's Best Gonzo Movie. Alexis was previously a contracted star for renowned studio Adam & Eve, before breaking out on her own. Mainstream magazines Hustler, Maxim and Genesis have all featured her epic physique on their pages. One of Alexis most renowned movie titles is girl on girl spectacular Buttwoman vs. Slutwoman, as well as Deviance and Car Wash Girls. The stunner has gone on to create and collate her material on her own exclusive website.
Alexis Texas Pussy Fleshlight Lotus is approximately 10 inches in length and 3.5 inches in diameter with an insertable length of 9.5 inches and girth up to 7 inches. Part of the Fleshlight Girls collection. Made in USA.
SKU:

MC-FL582
Category: Masturbators
Tags: Beige Flesh, Fleshlight Girls, Made in USA, Porn Star, White
Brand: Interactive Life Forms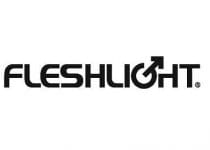 Product Description
UPC: 810476015824
Mfg #: 810476015824
Male, Mens, Masturbators, Strokers, Porn Star, Pornstar, Vagina