Asa Akira Fleshlight Ass Masturbator
Asa Akira Asian Ass Fleshlight is the most realistic anal experience in existence. Allow your backdoor fantasy to come to life with a soft SuperSkin ass molded directly from her tight little butt to simulate the unique and naughty pleasure of anal sex. She's lusting for a hot ass creampie and always ready and willing for your manhood.
Asa Akira's Fleshlight is literally an award winner. Her Fleshlight took home the prize for Best Sex Toy at the 2012 TLA Raw Awards. Any further incentive to try it will lie in the fact that Asa is no doubt your most fervently favored Japanese American adult entertainer. Double penetration is both a specialty and a favorite for Asa. On account of her deep affection for anal sex, she has performed in countless scenes that see her take more than one man from all angles. Her sexual appetite applies to women, too, with much of Asa's adult work involving intimate encounters with women, and she is regularly seen starring in Asian fetish roles. Her excellence earned her AVN's Female Performer of the Year title in 2013, along with a plethora of additional trophies. DVD titles Asa Akira is Insatiable, Buttwoman vs. Slutwoman and Asa Akira To the Limit showcase her award-winning performances.
Asa Akira Asian Ass Fleshlight Forbidden is approximately 10 inches in length and 3.5 inches in diameter with an insertable length of 9.5 inches and a girth up to 7 inches. Part of the Fleshlight Girls collection. Made in USA.
SKU:

M-FL559
Category: Masturbators
Tags: Asian, Beige Flesh, Fleshlight Girls, Made in USA, Porn Star, White
Brand: Interactive Life Forms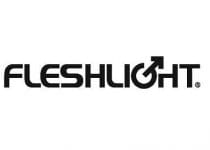 Product Description
UPC: 810476015596
Mfg #: 810476015596
Male, Mens, Masturbators, Strokers, Porn Star, Pornstar, Anal, Butt, Ass, Chinese