Asa Akira Fleshlight Pussy Masturbator
The Asa Akira Porn Star Pussy Fleshlight simulates the most realistic vaginal intercourse sensation possible. Beginning with a smooth ultra tight little asian entry, then blossoming into a slightly wider, more comfortable canal, just like the real thing. She's lusting for a hot pussy creampie and always ready and willing for your manhood.
Expertly molded from Asa Akira's hot Pussy, this Fleshlight took home the prize for Best Sex Toy at the 2012 TLA Raw Awards. Asa Akira is no doubt the most fervently favored Japanese American adult entertainer. She is regularly seen starring in Asian fetish roles. Her excellence earned her AVN's Female Performer of the Year title in 2013, along with a plethora of additional trophies. DVD titles Asa Akira is Insatiable, Buttwoman vs. Slutwoman and Asa Akira To the Limit showcase her award winning performances.
Asa Akira Pussy Fleshlight Lotus is approximately 10 inches in length and 3.5 inches in diameter with an insertable length of 9.5 inches and a girth up to 7 inches. Part of the Fleshlight Girls collection. Made in USA.
SKU:

MC-FL557
Category: Masturbators
Tags: Asian, Beige Flesh, Fleshlight Girls, Made in USA, Porn Star, White
Brand: Interactive Life Forms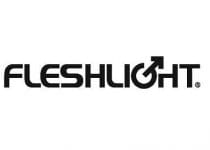 Product Description
UPC: 810476015572
Mfg #: 810476015572
Male, Mens, Masturbators, Strokers, Porn Star, Pornstar, Chinese, Vagina