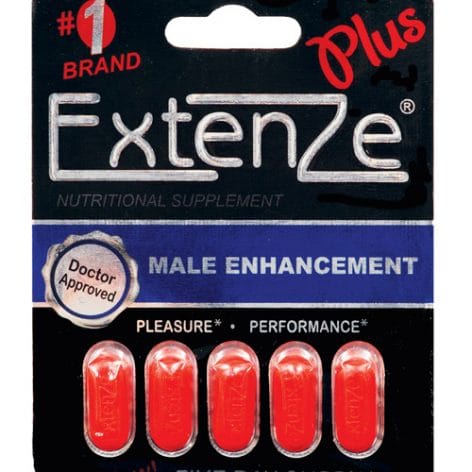 ExtenZe Plus Male Enhancement 5 Pills
ExtenZe Plus Male Enhancement supplement is designed to help make you larger and enhance your pleasure and performance. Five capsule pack features a five day supply of fast-acting, maximum strength ExtenZe Plus Male nutritional supplement.
A bigger, better you with ExtenZe Plus: Pleasure, Performance. Doctor approved. Use only as directed. Includes 5 maximum strength capsules. Dietary Supplement Disclaimer.
NOTE: This product ships to US addresses only.
Product Description
UPC: 897343001067
Mfg #: 7147-14
Male, Men, Mens, Sexual Supplements, Pills
Only logged in customers who have purchased this product may leave a review.