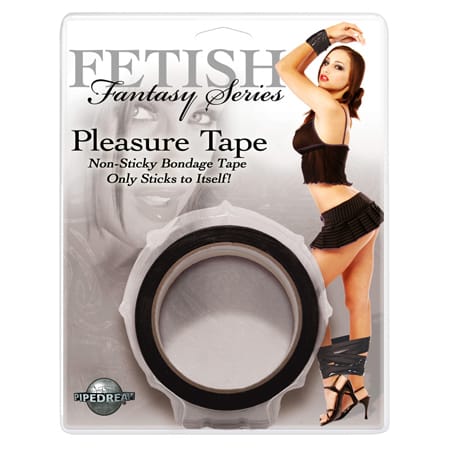 Pleasure Tape Black, Fetish Fantasy
Fetish Fantasy Series Pleasure Tape lets you put your lover in a sticky situation with this non-sticky bondage tape. This shiny PVC tape only sticks to itself, so it does not pull hair or leave any sticky residue. It's perfect for the novice and the fetish aficionado alike. Pleasure Tape can be used to bind, gag, blindfold, or dress the object of your affection. It's easy to use and visually stunning. Wrap your lover up tonight. It's bound to please you both! Approximately 2 inches wide by 35 feet in length. Bondage tape is made using phthalate free, non-toxic materials Vinyl.
SKU:

NP-17912
Category: Restraints & Handcuffs
Tags: Black, Phthalate Free, PVC Plastic
Brand: Pipedream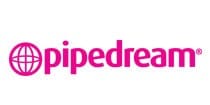 Product Description
UPC: 603912151848
Mfg #: PD2111-23
Bondage, BDSM, Fetish, Restraints, Tapes
Only logged in customers who have purchased this product may leave a review.