Fleshlight Go Surge Masturbator
With the Fleshlight Go Surge's discrete, light and compact design, you're ready wherever you go. The Go Surge is a compressed and portable version of the full-size toy, making it the perfect travel companion. Single-handed grip action allows for more ease and more fun.
This compact male masturbator is lighter, shorter and more discreet than the original, making it easier than ever to use anywhere, anytime and with a single hand. Fleshlight Go Surge is everything you love about the original top-selling Fleshlight, condensed into a more compact design. The luxurious sleeve is made from our patented SuperSkin material, ensuring a lifelike experience every time you take Flight. Go Surge is shorter and weighs less than the original, so that you can single-handedly grip and stroke with more ease than ever before. Features a Lady Orifice and black case. Total length is 7 inches.
SKU:

MC-FL971
Category: Masturbators
Tags: Black, Made in USA, Pink
Brand: Interactive Life Forms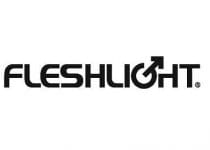 Product Description
UPC: 810476019716
Mfg #: 810476019716
Male, Mens, Masturbators, Strokers, Pussy, Vagina