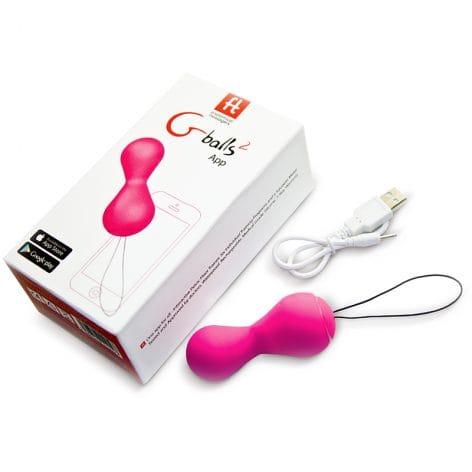 Gballs 2 Petal Rose Pink Kegel Balls
Gballs 2 Petal Rose Pink Kegel Balls are made of high grade soft silicone. Features easy-use iOS or Android app and Bluetooth 4.0 wireless technology to provide 6 separate training courses to exercise the pelvic floor muscles. Users receive advancing rewards at various course levels. Provides stimulating vibrational feedback and also works in non-app mode.
Gballs 2 is USB rechargeable (USB charging cord included). Vibrating. Waterproof. Multiple sensors ensure accuracy of biofeedback. Measures 3.2 in. by 1.2 in. Made of body-safe, phthalate-free silicone. 1 year warranty.
Product Description
UPC: 5060320510127
Mfg #: FT10127
Ben Wa, Kegel Balls
Only logged in customers who have purchased this product may leave a review.