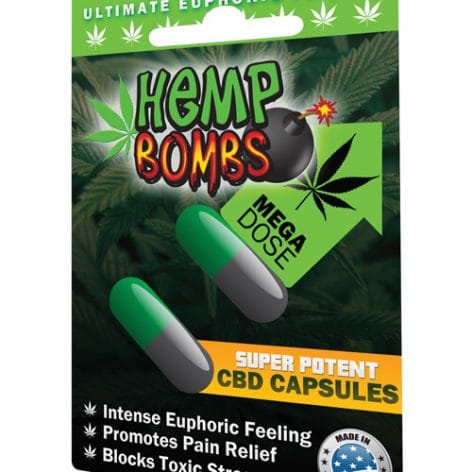 Hemp Bombs CBD Capsules 2ct
Hemp Bombs CBD Capsules are a dietary supplement that may offer consumers a natural and organic means to relax, reduce pain and feel great. Hemp Bombs are made from 100 percent natural and organic CBD that does not contain any GMOs. Contains 2 capsules.
Hemp Bombs are made from pure CBD (cannabidiol hemp oil) and contain no THC. They are made from industrial hemp stalks and are completely legal in all 50 states.
The benefit of using Hemp Bombs change from person to person but generally speaking some of the many benefits may include: Pain relief, alleviate stress, mood enhancer, natural sleep aid, reduces anxiety, healthier lifestyle, total calmness overall wellness.
NOTE: This product ships to US addresses only.
Product Description
UPC: 754680522504
Mfg #: CBD-2250
Only logged in customers who have purchased this product may leave a review.