View Cart
"HydroXtreme7 Crystal Clear Penis Enlarger Pump" has been added to your cart.
Sale!
HydroMax7 Wide Boy Crystal Clear Penis Pump
Bathmate HydroMax7 Wide Boy Crystal Clear Penis Enlarger Pump is the ultimate in hydro-technology for penis enlargement, development and health. Designed specifically for men with above average girth. HydroMax7 Wide Boy has the same internal length as a traditional HydroMax7, 9.25 inches but has an enhanced diameter of 2.45 inches. The HydroMax7 Wide Boy is best pump size for men who have reached maximum girth with their regular HydroMax7 or Hydro7 but have a ways to go with length. This is also the perfect sized pump for men of above average girth approaching 2 inches in diameter and below 7 inches in length.
The Bathmate range of hydro pumps operate using hydraulic pressure around the penis. Because the surface area of the penis is larger around the girth than it is the length, it is the girth that users will experience an increase in first, often resulting in them touching the sides of the pump meaning that the hydraulic pressure will not be able to expand the girth of the penis further.
Why use a HydroMax7 Wide Boy Hydro pump? Instant visible results. 250% more efficient than air pumps. Gain 1 to 3 inches of length. Increase penis thickness, girth. Boost self confidence. Increase sexual stamina. Intensify your orgasms. Straighten out that curve. Enlarge your penis head. Helps end premature ejaculation. Helps with erectile dysfunction. May help with Peyronie's disease. Results may vary.
With over 50 new features over the regular standard Bathmate model, the HydroMax7 Wide Boy delivers 35% more pumping power, styles a new Super Comfort Sleeve for maximum comfort while pumping, a 360 degree Swivel Bellows and a lot more. The Bellows system incorporates a new soft sealing, full support comfort ring to give you reduced pressure and greater comfort around the penis base and testicle region. As an added bonus, it is also removable for ease of cleaning. A new Swivel Bellows feature allows for full 360 degree positive rotation to give you full visual chamber viewing plus inclined angle change option for optimum efficiency when used in the bath or shower – or when you are using the amazing new HydroMax7 pleasure ring system. A new Super Flow Latch Valve system allows for single hand filling in the shower, making using and positioning the hydro pump much easier for you. A new metric and imperial guidance scale gives you improved visual viewing area, plus upper and lower texture on the vacuum tube for better grip and control.The internal bellows size has been increased and the number of convolutions reduced to allow you to gain even more impressive girth expansion. There is nothing like the HydroMax7 Wide Boy from Bathmate. It's powerful, durable and above all comfortable to use!
The benefits of Bathmate: Increase your penis length. Increase your penis thickness. Gain volume quickly. Boost your self confidence. Straighten out bent penises. Enlarges your penis head. Helps you last longer in bed. Specifications allowing for penis size gains when fully compressed starting maximum penis diameter 2.00 inches. Starting maximum penis length 7.25 inches. Body safe materials Poly-carbonate, Acetal, Steel, Silicone, Polypropylene PP, Thermoplastic Elastomers TPE. The HydroMax7 Wide Boy is quality made by Bathmate in the UK. 2 year warranty.
SKU:

MC-BRABMHM7WBCC
Categories: August Sale, Penis Enlargers, Penis Pumps
Tags: Clear, Phthalate Free, Polypropylene (PP), Silicone, Thermoplastic Elastomer TPE, Waterproof
Brand: Bathmate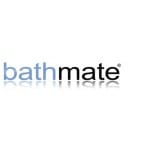 Product Description
UPC: 5060140209447
Mfg #: BM-HM7WB-CC
Male, Mens, Penis, Cock, Pumps, Enlargers, Hydromax 7
IN STOCK · FREE SHIPPING
✓ Receive It in 2-4 Days
✓ Discreet Shipping & Billing