Lisa Ann Fleshlight Pussy Lotus Masturbator
Lisa Ann Pussy Fleshlight Lotus Masturbator is absolutely the most realistic vaginal intercourse sensation possible. beginning with the smooth ultra tight entry then blossoming into slightly wider, more comfortable canal. This Fleshlight is expertly molded from Lisa Ann's hot pussy. She's always lusting for a hot creampie, and she's ready and willing for your manhood.
Lisa Ann's erotic aptitude has seen her become the poster girl for political parody porn, following her portrayal of former Republican Vice Presidential candidate Sarah Palin in the famed 2008 adult film. Throughout her ongoing tenure in the adult industry, Lisa Ann nailed it as both a performer and director. She is perhaps most well known for her dominance of the MILF genre. For this, she has taken home 11 awards through the likes of AVN and XBIZ. In 2009, the busty brunette was crowned MILF/Cougar Performer of the Year, and in almost every year that followed she won the same. Lisa Ann has put her talents to use for just about every reputable production company in the business, so it is safe to say you will find her performing salacious scenes in just about every sexual genre. She launched her own production company in 2013 in conjunction with Jules Jordan Video, which is when she directed her first movie: MILF Revolution.
Lisa Ann Pussy Fleshlight Lotus is approximately 10 inches in length and 3.5 inches in diameter with an insertable length of 9.5 inches and girth up to 7 inches. Part of the Fleshlight Girls collection. Made in USA.
SKU:

MC-FL554
Category: Masturbators
Tags: Beige Flesh, Fleshlight Girls, Made in USA, MILF, Porn Star, White
Brand: Interactive Life Forms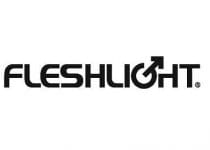 Description
UPC: 810476015541
Mfg #: 810476015541
Male, Mens, Masturbators, Strokers, Porn Star, Pornstar, Vagina