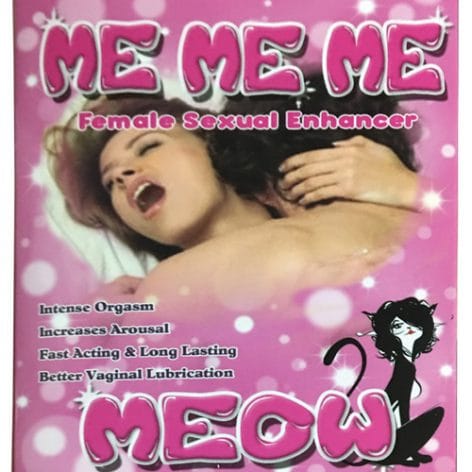 Me Me Me Meow Female Supplement 1 Capsule
Me Me Me Meow Female Sexual Supplement 1ct is the ultimate sexual enhancer. Taken as a nutritional supplement, the premium blend has been scientifically designed for women for intense orgasms, increased arousal, libido and sexual pleasure. Me Me Me Meow is the pill you should be using. Me Me Me Meow is formulated to promote better vaginal lubrication and enhanced sexual activity with intense orgasms. Lasts up to 72 hours. Includes 1 capsule. Use only as directed. Dietary Supplement Disclaimer.
Note: This product ships to US addresses only.
Product Description
UPC: 091037869647
Mfg #: 6P9623-EA
Female, Womens, Sexual, Supplements, Pills
Only logged in customers who have purchased this product may leave a review.