OhMiBod Nex 1 BlueMotion 2nd Generation Panty Vibe
With the OhMiBod Nex 1 BlueMotion 2nd Generation Panty Vibrator, the only limit to your thrills is your imagination. This Bluetooth enabled, wearable massager maximizes your pleasure while delivering the ultimate in discretion. Whether you have a partner in crime or enjoy going solo, Blue Motion has the power to tantalize and titillate: Anytime, anywhere, and with any iPhone or Android device- Over Internet control. Features: Free App. Pre-Set Patterns. Touch control. Tap and record. Motion control. Audio record.
The Nex 1 BlueMotion 2nd Generation is more compact and designed to fit closer to the body allowing it to be more comfortable, discreet and enjoyable for the person wearing it. The panty vibe now contains a more powerful motor for intensity along with 4 integrated manual mode patterns. This new version of blueMotion is made with body-safe silicone and ABS plastic (phthalate free). This upgrade provides for a softer feel and improved comfort. As before, BlueMotion NEX 1 (2nd generation) can be controlled within Bluetooth range from up to 26 ft away or at long distance over-the-internet. We have updated and improved the OhMiBod Remote App with many new enhancements including adding Club Vibe functionality and people love it.
OhMiBod Nex 1 BlueMotion 2nd Generation Panty Vibrator Features
• Bluetooth® App-controlled wearable massager
• Blue lace thong (OS – one size)
• Privacy pouch
• USB charging cable
• Instruction manual Materials: Silicone and ABS 3 inches long x 1 3/8 inches wide x .5 inch deep
• One year warranty
SKU:

MC-OMBBM03
Category: Panty Vibes
Tags: ABS Plastic, Black, Bluetooth Enabled, Multi-Function Vibrators, Multi-Speed Vibrators, Phthalate Free, Pink, Silicone, Smartphone App, USB Rechargeable, Wireless Remote
Brand: OhMiBod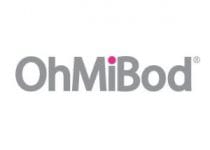 Product Description
UPC: 858135006578
PREV UPC: 855836001994
fg #: BM-03
Vibrators, Vibes, Panty, Panties
IN STOCK · FREE SHIPPING
✓ Receive It in 2-4 Days
✓ Discreet Shipping & Billing