PalmPower Rechargeable Massager Wand
The PalmPower Rechargeable Massager Wand has all the power of the original PalmPower in a cordless, USB rechargeable version. PalmPower has been a favorite among customers around the world since it was introduced and is the number 1 selling personal massager in Europe.
Unlike the Original PalmPower Wand, the PalmPower Recharge does not need to be plugged in to work giving you more freedom than ever before. Simply press the pin into the bottom of the PalmPower Recharge, let it completely charge, unplug it and hold on!
The PalmPower Rechargeable Massager Wand works with all current PalmPower Attachments using the same "T" lock guide to keep the attachments secure and in place during use. Easily pop the interchangeable attachments off and replace with any other one when needed for different sensations.
The PalmPower Recharge has a black handle with vibrant fuchsia silicone caps and neck. Includes instruction manual and a 40″ USB recharging cord. 90 day warranty.
SKU:

MC-BMS30628
Category: Wand Massagers
Tags: Black, Fuchsia Colored, Latex-Free, Multi-Speed Vibrators, PalmPower Massagers, Phthalate Free, Rechargeable, Silicone, USB Rechargeable
Brand: BMS Factory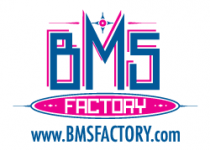 Product Description
UPC: 677613306289
Mfg #: 30628
Vibrators, Vibes, Massagers, Wands, Palm Power