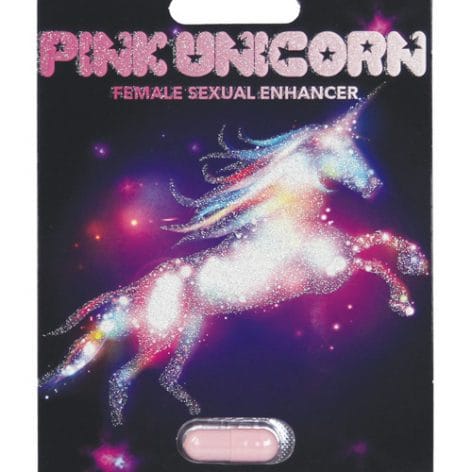 Pink Unicorn Female Sexual Enhancer 1 Capsule
Pink Unicorn Female Sexual Enhancer supplement helps enhance your sexual desire, physical sensations and orgasms. Add Pink Unicorn to your sex life to help promote incredibly powerful orgasms. Includes one maximum strength capsule.
Pink Unicorn Directions: Take 1 capsule 20 minutes prior to activity. Drink at least 16 ounces of water when taking capsule. Effects are activated when physical stimulation occurs and can last up to 72 hours. Do not take more than 1 capsule every 48 hours. Pink Unicorn contains 1000mg of proprietary blended Ingredients: Ashwangadha root, Tribulus terrestris, Horny goat weed extract, Maca root, Panax Ginseng, Bloperine compelx, Soy isoflavone complex, L-Tyrosin, L-Histidine, Choline, Dimethiglycine, NADH. Use only as directed. Dietary Supplement Disclaimer.
NOTE: This product ships to US addresses only.
Product Description
UPC: 682821007606
Mfg #: 7606
Woman, Women, Her, Sexual Supplements, Pills
Only logged in customers who have purchased this product may leave a review.