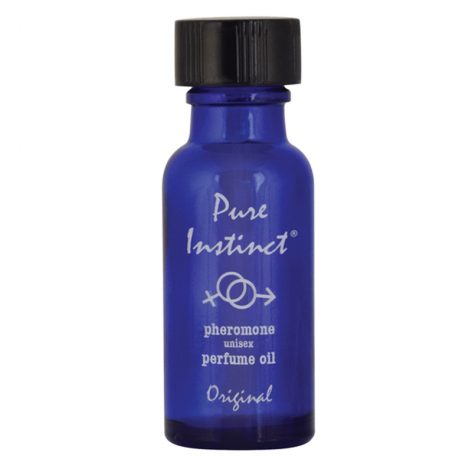 Pure Instinct Pheromone Fragrance Oil .5oz (15ml)
Pure Instinct Pheromone Fragrance Oil is a unisex pheromone and sexually attracting fragrance that will awaken all of your senses. It also acts as a mood enhancer, increases sexual desire, elevates confidence and intensifies sexual moments. For a special treat, add Pure Instinct to your bath water.
Pure Instinct is a gender friendly sex attractant pheromone cologne. Only the highest quality of pheromones are used in this rich combination of rare fragrant essential oils. This fine fragrance is light and sensual. It's scent is not overpowering so you can wear Pure Instinct alone or combine it with your favorite cologne. Bottle contains .5 fluid ounces (15ml).
Original light and sensual: a succulent blend of Australian mango, mandarin, cinnamon and honey with a well rounded base note of white musk. Features: pheromone infused perfume oil that mixes with your body chemistry to create your own sexy unique scent. Gender friendly fragrance. A luxurious combination of oils to allow pheromones to gently blend into skin. Convenient roll on applicator. Ingredients: Glycine Soja Soybean Oil, Isopropyl Palmitate, Fragrance, Caprylic/Capric Triglyceride, Carthamus Tinctorius Safflower Seed Oil, Vitis Vinifera Grape Seed Oil, Reconstituted Andronone, Copulandrone and Copuline-alike, Tocopheryl Acetate. How to use: apply to touch points to allow for a maximum release of fragrance and pheromones.
SKU:

MC-JEL420001
Category: Gels & Creams
Tag: Pheromones
Brand: Classic Erotica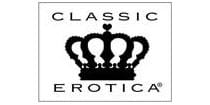 Product Description
UPC: 636182200152, 638258420013, 638258901000
Mfg #: JEL4200-01
Pheromones, Sexual Attractants, Colognes, Perfumes