Fleshlight Quickshot Vantage Clear Value Pack
Designed for maximum pleasure with or without a partner, Quickshot Vantage Fleshlight Value Pack delivers a new and intensely satisfying experience, including Fleshlube and Fleshwash. Open-ended, non-anatomical, and easy to clean, Quickshot is sure to become a must have in your bedroom.
Fleshlight Quickshot Vantage Value Pack combines the full experience all in one box at a great price. Everything you need to enjoy and care for your Fleshlight, including: Go Torque Fleshlight, Fleshlube Water Lubricant 4 oz, and Fleshwash Cleaner 4 oz.
Quickshot Vantage is a compact, discreet, non-anatomical masturbator with dual-orifice (vagina and butt) SuperSkin. Open on both ends, it also has sleeve caps for convenient storage. Great for both couple and solo play. The Vantage is completely clear so you can see everything that is happening. Measures 4.35 in. long, 3.5 in. insertable, 2.75 in. to 3.25 in. outside diameter. Made in the USA
SKU:

EDR-FL9877
Category: Masturbators
Tags: Clear, Made in USA
Brand: Interactive Life Forms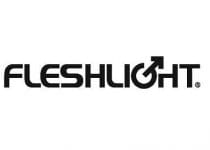 Product Description
UPC: 810476019877
Mfg #: 810476019877
Male, Mens, Masturbators, Strokers
Only logged in customers who have purchased this product may leave a review.