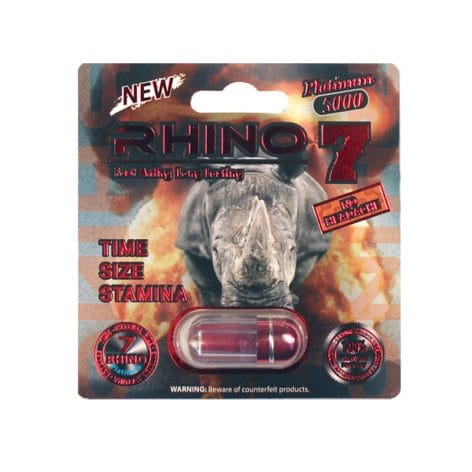 Rhino 7 Platinum 5000 Male Supplement 1 Capsule
Rhino 7 Platinum 5000 Male supplement 1ct helps maximize penis length, width and stamina, increases the volume of ejaculate, prevents premature ejaculation, and stimulates rock hard erections. Fast acting and long lasting. Includes one capsule.
Maximize the time of intercourse and experience rock hard erections with Rhino 7 Platinum 5000. No more premature ejaculations. Experience an increase in girth. Take one capsule one hour before sex to help energy, libido, and sexual performance. Can also be used on a regular basis to maintain optimal condition of readiness before sex. For best results, take one capsule one hour apart from taking other supplements or medication. Does not cause headaches. Lasts for 7 days. Made in USA. Use only as directed.
NOTE: This product ships to US addresses only.
Product Description
UPC: 617135861224
Mfg #: RHINO 7 PLATINUM 5000 1CT
Male, Men, Mens, Sexual Supplements, Pills
Only logged in customers who have purchased this product may leave a review.