Riley Reid Pussy Fleshlight Masturbator
Riley Reid Porn Star Pussy Fleshlight is absolutely the most realistic vaginal intercourse sensation possible, beginning with the smooth ultra tight entry then blossoming into slightly wider, more comfortable canal. This Fleshlight is expertly molded from Riley Reid's hot pussy. She's always lusting for a hot creampie, and she's ready and willing for your manhood. The texture will take you on an absolutely wild ride.
Riley Reid is undisputedly one of the industry's hottest stars. With her fresh faced appeal and genuine affinity for sex, she gives a stellar performance every time she in front of the camera. Being Riley adult films. An AVN and XBIZ Award winner, Riley is the epitome of today's all American mega star… beautiful, talented and well rounded.
Riley Reid Pussy Fleshlight Lotus is approximately 10 inches in length and 3.5 inches in diameter with an insertable length of 9.5 inches and girth up to 7 inches. Part of the Fleshlight Girls collection. Made in USA.
SKU:

NP-57269
Category: Masturbators
Tags: Beige Flesh, Fleshlight Girls, Made in USA, Porn Star, White
Brand: Interactive Life Forms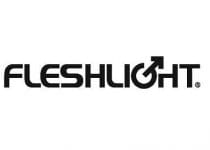 Product Description
UPC: 810476015916
Mfg #: 810476016524
Male, Mens, Masturbators, Strokers, Porn Star, Pornstar, Vagina