Riley Steele Fleshlight Pussy Lotus Masturbator
Riley Steele Porn Star Pussy Fleshlight is absolutely the most realistic vaginal intercourse sensation possible, beginning with the smooth ultra tight entry then blossoming into slightly wider, more comfortable canal. This Fleshlight is expertly molded from Riley Steele's hot pussy. She's always lusting for a hot creampie, and she's ready and willing for your manhood. The texture will take you on an absolutely wild ride.
Busty blonde sensation Riley Steele got her start in the adult industry in 2007, after her own fandom of pornography got the better of her. She became acquainted with studio giant Digital Playground who quickly signed her as a contract performer, recognizing her talents immediately. Riley was first seen in Naked Aces 5, and went on to cultivate a sex-filled career in front of the camera. She has since picked up over two dozen awards, including 10 AVN's and multiple nods for best body. Her taut physique can be seen in titles such as Deceptions, When Daddy's Away, Assassins, and group sex extravaganza Body Heat. The Californian bombshell has also made an imprint on the mainstream industry, displaying her acting chops in horror movie Piranha 3D. She is among the most commonly fan voted winners in the adult industry, so Riley will of course continue to please her followers as a contract performer for Axel Braun Productions. Riley's vagina molded Fleshlight is ripe and available to you.
Riley Steele Pussy Fleshlight Lotus is approximately 10 inches in length and 3.5 inches in diameter with an insertable length of 9.5 inches and girth up to 7 inches. Part of the Fleshlight Girls collection. Made in USA.
SKU:

N-56401
Category: Masturbators
Tags: Beige Flesh, Fleshlight Girls, Made in USA, Porn Star, White
Brand: Interactive Life Forms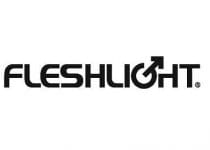 Description
UPC: 810476015107
Mfg #: 810476015107
Male, Mens, Masturbators, Strokers, Porn Star, Pornstar, Vagina