Stoya Fleshlight Ass Masturbator
Stoya Porn Star Ass Fleshlight is the most realistic anal experience in existence. Allow your backdoor fantasy to come to life with a soft SuperSkin ass molded directly from her tight little butt to simulate the unique and naughty pleasure of anal sex. She's lusting for a hot ass creampie and always ready and willing for your manhood.
The Village Voice dubbed Stoya America's sweetheart of smut. Stoya is famed for her assertiveness and confidence that just might break you, but in the best way. Bear this in mind when you take home her molded butt as your own; she will likely be in charge. The brunette beauty is as natural as she is enigmatic, meaning zero BS. Actually, Stoya has been known to fashion outfits from duct tape and wear them to the supermarket, and discovered the adult film industry via her interest in BDSM and fetish groups online. She has a multiple award winning adult film star, with accolades from AVN, XBIZ, XRCO and Eroticline. Stoya's body of work includes an eyeful of girl on girl scenes, where she has been seen adventuring with multiple ladies at a time. She was once under an exclusive contract with Digital Playground, where she played in titles such as Pirates II – Stagnetti's Revenge, Babysitters 2 and Cheerleaders.
Stoya Porn Star Ass Fleshlight Forbidden is approximately 10 inches in length and 3.5 inches in diameter with an insertable length of 9.5 inches and a girth up to 7 inches. Part of the Fleshlight Girls collection. Made in USA.
SKU:

NP-54328
Category: Masturbators
Tags: Beige Flesh, Fleshlight Girls, Made in USA, Porn Star, White
Brand: Interactive Life Forms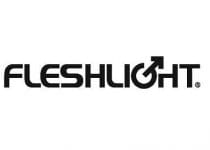 Product Description
UPC: 810476015350
Mfg #: 810476015350
Male, Mens, Masturbators, Strokers, Porn Star, Pornstar, Anal, Butt, Ass