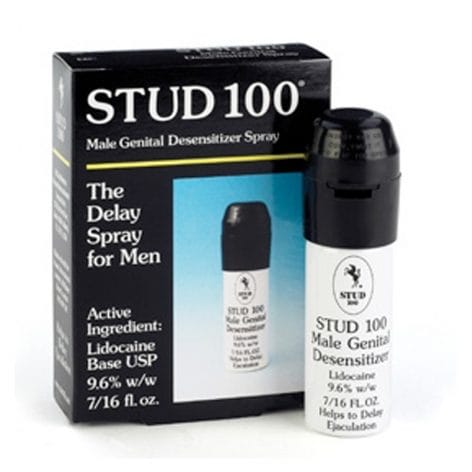 Stud 100 Genital Desensitizer Delay Spray for Men
Stud 100 Male Genital Desensitizer Spray is designed to help men delay ejaculation and prolong the pleasures of sex. Features a fast acting Lidocaine base that is safe and easy to use. Helps in cases of over-rapid or premature ejaculation. This is the genuine original Stud 100 used all over the world to desensitize the penis for longer lovemaking.
How Stud 100 Delay Spray for Men works: The active ingredient is Lidocaine 9.6%, which acts as a local anesthetic which is used to reduce the sensitivity to touch of the penis just before intercourse. The reduction in sensitivity quickly helps to delay ejaculation in cases of over-rapid or premature ejaculation. Metered CFC-free pump for topical application. Contains 7/16 fluid ounce (13ml).
SKU:

MC-NO1513
Category: Men's Toys
Tags: Anesthetic, Desensitizer
Brand: STUD 100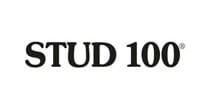 Product Description
UPC: 348132100244
Mfg #: 8024B
Male, Mens, Desensitizers, Anesthetics, Delay, Sprays
Only logged in customers who have purchased this product may leave a review.