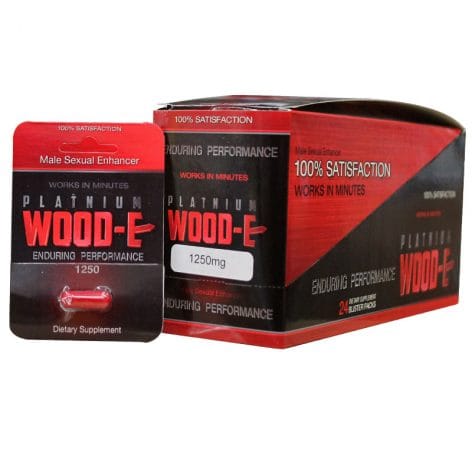 Wood-E Platinum Male Sexual Enhancer 24 Capsules
Wood-E Platinum Male Sexual Enhancer supplement is an herbal formulation specifically developed to help boost male sexual pleasure and promote enduring sexual performance: Time, Size, and Stamina. Take one capsule of this complete herbal supplement approximately 45 minutes prior to sexual activity and approximately 2 hours after eating.
Wood-E Platinum contains natural ingredients. Does not cause headaches. Use only as directed. Includes 24 maximum strength 1250mg capsules, individually packaged. Dietary Supplement Disclaimer.
FREE SHIPPING. NOTE: This product is shipped to US addresses only.
Product Description
UPC: 094922263810
Mfg #: Wood-E Platinum 24ct
Weight: .42lb
Male, Men, Mens, Sexual Supplements, Pills
Only logged in customers who have purchased this product may leave a review.