Astroglide Natural Lubricant 2.5oz
Astroglide All Natural Personal Lubricant 2.5oz, for those who like to go au-natural, our natural formula is not made with glycerin, parabens, fragrances, flavors or hormones. Packed with soothing botanical ingredients like aloe vera, chamomile and pectin (from fruit), just a touch of this lubricant feels like second nature. For those with vaginal dryness, Astroglide Natural works just like our original formula to soothe and hydrate. Combines all natural plant extracts to create that same long-lasting, never sticky, second only to nature feeling that you've come to expect from Astroglide brand products.
Made with all natural botanical ingredients Xylitol, Aloe Vera, Vitamins C & E, Pectin & Chamomile Flower Extract, that enhance the pleasure for you and the ones you love to love naturally. Free from: glycerin, alcohol, fragrance, flavorings and hormones. Water-based and water soluble. Latex condoms compatible and sex toy safe. Soft & smooth personal lubricant. Long lasting lube. Easy to use.
SKU:

NP-33876
Category: Water Based Lubes
Tags: All Natural, Glycerin-Free, Paraben-Free, Water Based
Brand: Astroglide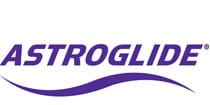 Description
UPC: 015594010946
Mfg #: 1559401094
Lubricants, Lubes, Water Based