Fleshlight STU Pure Stamina Training Unit
The Fleshlight Pure STU Stamina Training Unit, with its discreet orifice, was specifically designed to replicate the intense sensations of intercourse, which helps increase sexual stamina, improve performance and techniques, and heighten and intensify orgasms. Practice makes perfect, especially in the bedroom, and the key to lasting longer and becoming the lover that every girl dreams about is practice. The Stamina Training Unit features Fleshlight's most stimulating texture- If you can last 10 minutes in the STU, you can last at least 20 minutes in bed with anyone. The Stamina Training Unit is the number 1 best selling Fleshlight model.
The STU Pure Stamina Training Unit features an exclusive Gold Fleshlight case with a discreet orifice. Rear cap can be loosened or tightened to modify suction during use. The Fleshlight Pure STU is made of real-feeling Superskin and is discreetly designed for easy cleaning and storage. Safe, non-toxic, and phthalate free. Recommended cleaning products are hot water and Fleshwash. Only water based lubricants, such Fleshlube, are safe for use with Fleshlight products. Made in USA.
SKU:

NP-70524
Category: Masturbators
Tags: Gold, Made in USA, Pink
Brand: Interactive Life Forms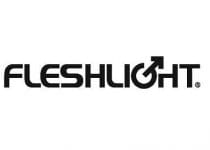 Product Description
UPC: 810476019563
Mfg #: 810476019563
Male, Mens, Masturbators, Strokers, Pussy, Vagina