Fleshlight Turbo Ignition Copper Masturbator
The Fleshlight Turbo Ignition Copper offers you the most realistic and satisfying alternative to oral sex available. Uniquely designed with three points of initial insertion, the Turbo provides the mind blowing sensations synonymous with getting a stellar blow job every time. Whether you like to stimulate just the tip or you prefer the tight, spine tingling sensation of deep throat, Turbo Ignition provides you the tease and the thrill to get to the finish line. The ultimate experience. Complete with a non-anatomical orifice and an exclusive texture, the Fleshlight Turbo Ignition is about to take you to new levels of sexual satisfaction.
What's included in the Fleshlight Turbo Ignition package: Clear turbo case. Ignition orifice. Ignition texture. Instructions for use and care. Total length 9.75 inches and 8.5 inches insertion length. Made in the USA.
SKU:

MC-FL1161
Category: Masturbators
Tags: Copper Colored, Made in USA
Brand: Interactive Life Forms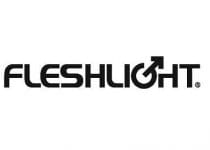 Product Description
UPC: 810476011161
Mfg #: FL1161
Male, Mens, Masturbators, Strokers