LingO Color Pop Vibrating Tongue Ring Pink
The LingO Color Pop Vibrating Tongue Ring Pink was designed to add a tingly twist to oral sex with a comfortable, safe and effective design. Worn at the base of the tongue with the bullet at the top, your mouth becomes a human vibrator, and with little to no movement necessary you can bring your partner to orgasm in minutes. With a powerful motor that lasts more than 40 minutes, the LingO easily stimulates all pleasure zones, creating the ultimate teasing foreplay experience.
Voted Best Adult Product by European Erotic Trade Organization 2009. The LingO was received top accolades by the European Erotic Trade Organization, one of the world's most respected adult industry organizations, for the mini massager's innovative design. Unique ergonomic design fits any tongue.
The LingO is ergonomically designed to follow the natural curve of your tongue, letting it sit comfortably in place and work with your natural movements to enhance the oral experience. Sensual pleasure for her, unique stimulation for him. Use during oral sex on him and her: add a unique tingly twist to fellatio and cunnilingus, sending them into fits of ecstasy that will leave them shivering and begging for more.
Under tongue snug knobs keep it comfortably in place. With a stretchy silicone band and specially designed under-tongue snug knobs, the LingO sits on the base of the tongue securely and stays put no matter what cums your way. Flicker tip and wide surface keeps tongue centered. The LingO was designed with a wider surface area that keeps your tongue flat and in place and an extended flicker-tip that offers a sensation unlike any other tongue vibe on the market. Makes oral sex easy for even the most tired tongue. The LingO's unique design helps bring your partner to orgasm in minutes with little to no effort at all. With its contoured design and advanced mini motor, there is no need to move your mouth or tire out your tongue. Just stay put and watch the fireworks.
Body safe: Made of soft SEBS silicone. Phthalate and latex free. Water resistant. The LingO is designed for disposable fun, so once the fixed battery's 40+ minutes are spent, simply toss it and get down to business.
SKU:

NP-50947
Categories: Oral Sex Vibes, Tongue Vibes
Tags: ColorPoP Vibrators, Disposable, Latex-Free, Phthalate Free, Pink, SEBS, Silicone, Water Resistant
Brand: Screaming O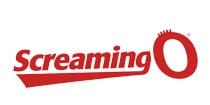 Description
UPC: 817483011078
Mfg #: CP-LNG-PK-110
Vibrators, Vibes, Tongue, Oral, Sex, Ling O