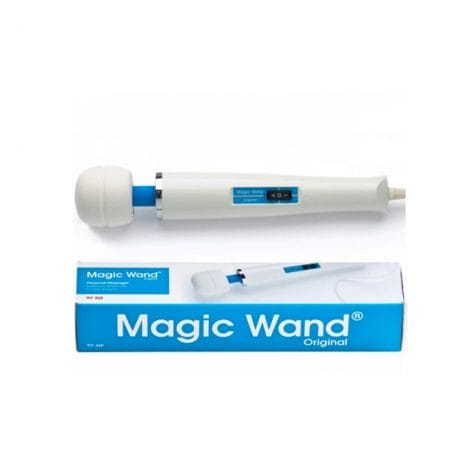 Magic Wand Original
America's number one choice for a personal massager for over 30 years. In 2016, Time Magazine named the Magic Wand the "Top 10 Most Influential Gadget of All Time." Whether you are looking to soothe an aching shoulder or want a more "personal" massage experience, the Magic Wand massager (formerly the Hitachi Magic Wand) is the proven answer that has earned rave reviews for decades.
This is the real Magic Wand, the Magic Wand Original, which has been the preferred corded vibrator for almost half a century. Redesigned and repackaged several years ago, the Magic Wand no longer shows the manufacturer's name Hitachi, and instead is identified by its U.S. distributor, Vibratex. However, it remains the powerful, well-made product that has been satisfying sexual needs since LBJ was president, despite its official image as a muscle massager (where it excels as well).
The Magic Wand Original weighs 1.2 lbs, is made of hard plastic, and measures 12 in. long, 2.25 in. wide. The bulbous tennis ball-sized head vibrates at two speeds, 5,000 and 6,000 vibrations per minute. The power choices are selected via a redesigned switch that is more reliable and durable than the previous version. The power cord length is 6 feet and is designed for a U.S. 120V outlet while in use. Its unrelenting power makes it the preferred method of satisfaction for millions of women.
SKU:

MC-VT250
Category: Wand Massagers
Tags: Magic Wand Massagers, Multi-Speed Vibrators, White
Brand: Hitachi, Vibratex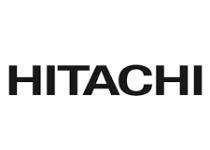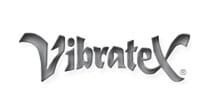 Product Description
UPC: 896909001916
Mfg #: HIT260
Vibrators, Vibes, Massagers, Wands
Only logged in customers who have purchased this product may leave a review.