Mini Stella I Single Kegel Ball Set Lavender
Mini Stella I Double Kegel Ball Set Lavender. Great to use in conjunction with Kegel exercise routines. Consists of one set of 2 weighted silicone balls 30g, and 40g, or approximately 1.05 ounces and 1.41 ounces. For best results begin with the lighter weighted ball. Insert and squeeze. As you feel your muscles strengthen, graduate the the higher weighted ball.
Single Kegel ball set includes one single ball holder with retrieval loop. Wrapped in body safe phthalate free silicone. Bulk weight: 2.6 ounces. Dimensions: 1 inch by 3 inches overall. Ball diameter (each): 1 inch. Directions included. Always wash before and after use. Materials: Silicone balls, holder, ABS plastic decoration. Key series by Jopen.
SKU:

MC-SE801810
Category: Kegel & Ben Wa Balls
Tags: Lavender, Phthalate Free, Silicone, Waterproof
Brand: Jopen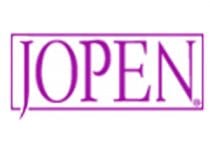 Description
UPC: 815768012475
Mfg #: JO-8018-10
Ben Wa, Kegel Balls