Misty Stone Pussy Fleshlight Masturbator
Misty Stone Porn Star Pussy Fleshlight is absolutely the most realistic vaginal intercourse sensation possible, beginning with the smooth ultra tight entry then blossoming into slightly wider, more comfortable canal. This Fleshlight is expertly molded from Misty Stone's hot pussy. She's always lusting for a hot creampie and she's ready and willing for your manhood. The texture will take you on an absolutely wild ride.
Misty Stone was named Penthouse Pet of the Month for December 2014, cementing her position as one of America's most celebrated adult film stars and nude models. The African American beauty once described her look as afro-centric 80s. She has also been deemed the Halle Berry of the porn industry by The Root, and she lives up to the reputation. Misty has performed in over 300 pornographic movies. Most notably, her work includes All the Way Sistas, Not the Cosby's XXX, Angels of Debauchery 8 and Celebrity Apprentass. She has picked up nominations in the AVN, XBIZ, Urban X, CAVR and Night Moves awards for her on-screen prowess. Misty's sense of humor can be easily be detected in an explicit Saved By the Bell spoof, rendering her well-rounded on all accounts. She launched her own production company, Misty Stone Productions, in 2013.
Misty Stone Pussy Fleshlight Lotus is approximately 10 inches in length and 3.5 inches in diameter with an insertable length of 9.5 inches and girth up to 7 inches. Part of the Fleshlight Girls collection. Made in USA.
SKU:

MC-FL536
Category: Masturbators
Tags: Black, Black Pussy, Caramel Colored, Fleshlight Girls, Made in USA, Porn Star
Brand: Interactive Life Forms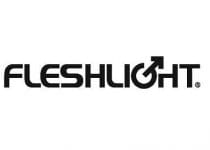 Product Description
UPC: 810476015367
Mfg #: 810476015367
Male, Mens, Masturbators, Strokers, Porn Star, Pornstar, Black, Vagina