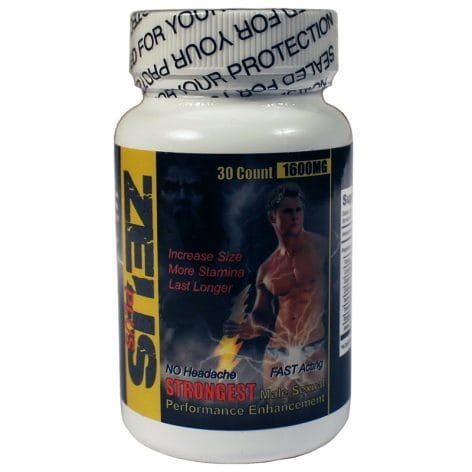 Zeus Male Performance Enhancement 30 Capsules
Zeus Male Sexual Performance Enhancement Supplement is an herbal formulation specifically developed to help boost male sexual pleasure and improve sexual performance. Take one capsule of this complete herbal supplement approximately 45 minutes prior to sexual activity and approximately 2 hours after eating. For best results do not take on an empty stomach, but do not take with food.
Zeus contains natural ingredients, such as Tribulus, Condyceps Militaris, Ginger root, Cnidimum, Monnier Extract, Theobroine, Rhodiola, as well as other natural roots and herbs. Includes bottle of 30 capsules, 1600mg. Use only as directed. Dietary Supplement Disclaimer.
FREE SHIPPING. NOTE: This product ships to US addresses only.
Product Description
UPC: 725272730706
Mfg #: Zeus 30 Count
Male, Men, Mens, Sexual Supplements, Pills
IN STOCK · Condition: New
Order Now & Receive It in 2-4 Days
Discreet Shipping & Billing