Fleshlight Pink Butt Original Ass Masturbator
Fleshlight Pink Butt Original opens the back door to endless rear end pleasure. Go where you've never gone before. Let your most erotic desire be fulfilled. Pink Butt orifice lets you see the point of insertion, allowing you to experience the joy of entering your partner's most forbidden area. Take this one slow at first and allow the tight opening to hug you tightly as you penetrate inward.
The Fleshlight Pink Butt Original was the first sleeve developed from the patented SuperSkin material that feels like the real thing. Original texture sleeve, 10 in. long, with smooth interior for those who are more sensitive and want their session to last longer (see photo for detail). Pink Butt also features wider canal, diameter 0.75 in., which makes it ideal for those with extra girth. Black case. Butt orifice. Rear cap can be loosened or tightened to modify suction during use. Water based lubricants recommended.
SKU:

MC-FL701
Category: Masturbators
Tags: Black, Made in USA, Pink
Brand: Interactive Life Forms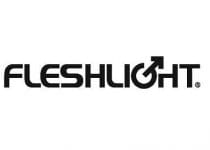 Description
UPC: 810476017019
Mfg #: 810476017019
Male, Mens, Masturbators, Anal, Butt, Ass