Fleshlight Wonder Wave Pink Mouth Masturbator
Fleshlight Pink Mouth Wonder Wave features textured waves along the full length of the canal to provide a powerfully stimulating sensations. The 3/4 inch diameter sleeve texture design is ideal for most men and is made of high quality, patented Superskin material. Patented case design creates variable suction with a simple end cap adjustment. Long lasting, durable construction.
Fleshlight Pink Mouth Wonder Wave measures 10 inches long and 4 inches in diameter. The smooth insert is the most realistic-feeling recreation of oral sex you will find. Slip inside the seductive Wave Mouth and let the soft, inviting lips wrap around you. Canal Diameter .5 inch. Length 10 inches. Diameter: 4 inches to 2.5 inches. Easy to clean. Made in the USA.
SKU:

M-FL809
Category: Masturbators
Tags: Black, Made in USA, Pink
Brand: Interactive Life Forms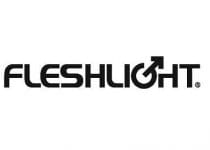 Description
UPC: 810476018092
Mfg #: 810476018092
Male, Mens, Masturbators, Strokers